The Wall Goalie Camp 2.-3. mai 2015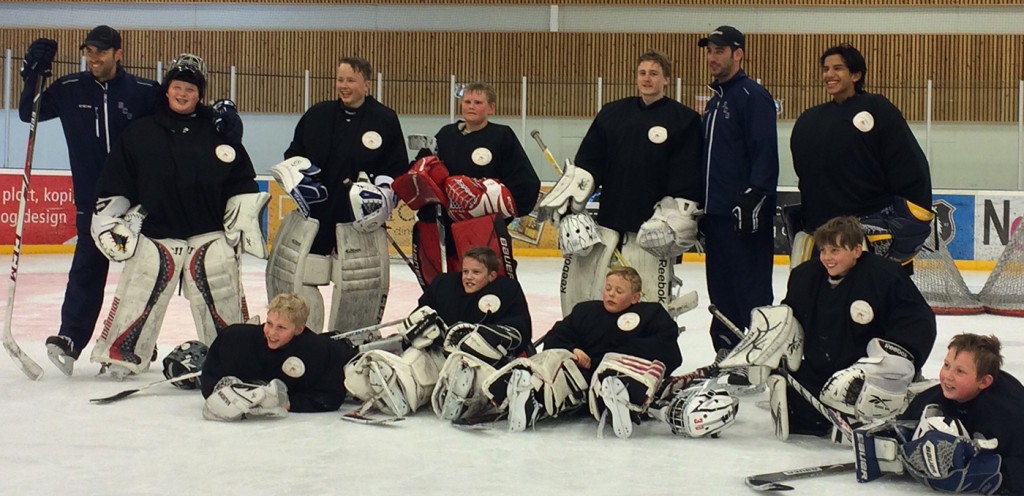 Det var goalies fra Stavanger, Kristiansand og Haugesund hvor Rogaland ishockykrets hadde fått inn trenere fra bluecreas goaltending og Magnus Olsson.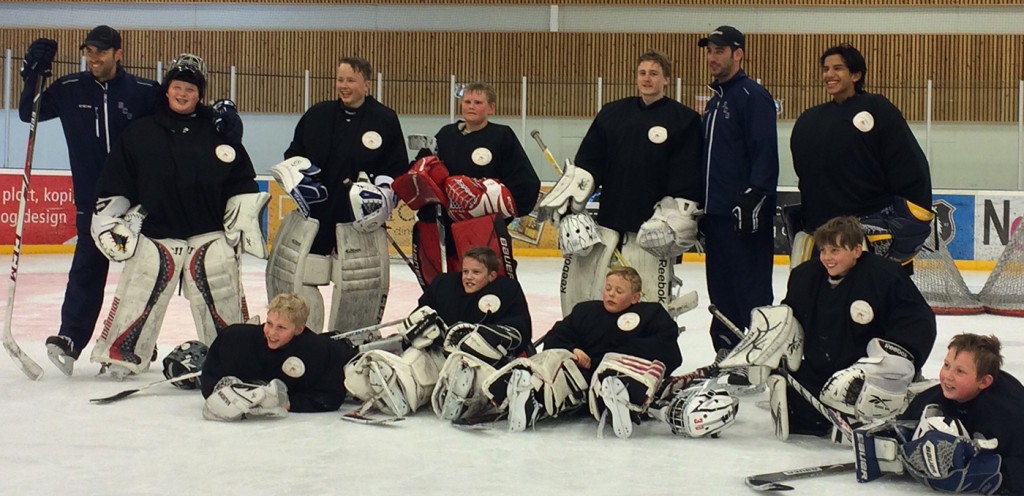 Samlingen begynte lørdags morgen med samling i møte lokale hvor magnus da informerte om dagen og tider for ispass og office . 3 isøkter på lørdagen og 2 på søndagen var grunnlaget for å få til en god goalie camp.
Deltakerene ble da delt inn i 4 grupper hvor goaliene var ca samme alder og roterte rundt på de forskjellige stasjonene . med god veiledning fra magnus og hans team . når de va ca 10 minuter igjen av isøktene ble de og gjenomført en konkuranse mellom goalies og skytterene som var med ..
1.skating
2.Angelity
3.puckhandling
4.passing
5.Position Awareness
6.Up and down Skills
7.Crease Movement
8.Glove Skills
9.Rebound Control
Dette var øvelser ble gjenomført og trent mye på. Fantastisk å gøy å se hvor mye våre keeperene vokste fra dag en – til siste dagen . Rogaland har mye å glede seg over når de gjelder fremtiden her kan de bli mange gode lag og Landslagskeepere om noen år ..
Tack för lånet i helgen🇳🇴 @GoalieTrotter @stavangerhockey pic.twitter.com/Ih3DyI05Fo

— Magnus Olsson (@BlueCrease) 4. mai 2015